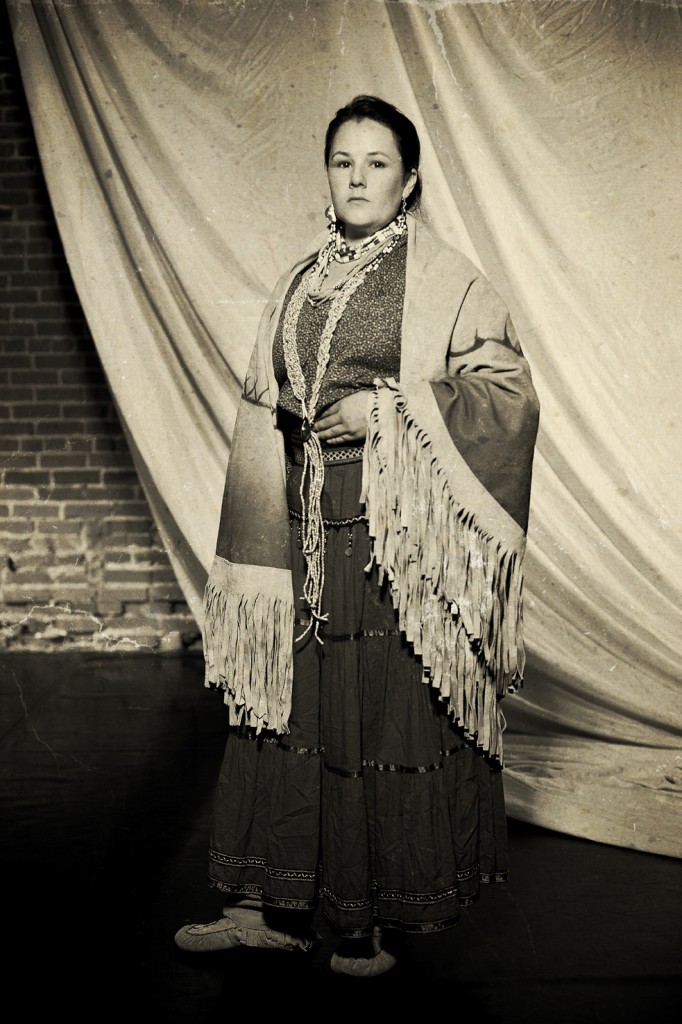 Native Earth creates community commissioned theatre for conferences, schools, symposia, and gatherings. Working with your event's themes and objectives, we provide actors, original scripts, and excellent production elements to deliver your message in an entertaining, stimulating, custom-made piece that is sure to move your audience.
Made to Order is a program that caters to individual organizations, schools, businesses and more. The program was created so that everyone within Canada can book Native Earth for their event, in the interests of social change. Some examples of our past Made to Orders range from Savage, a piece about bullying and homophobia, (for Fort Francis High School), Taking Pride, a piece about school mascots and what it means to represent your culture, (for Westhill Collegiate), Win-Talkers, a hilarious satire on sensitivity training (for Ontario Power Generation) to Strong Medicine, a piece about traditional practices  and contemporary misuses of tobacco (for The Aboriginal Tobacco Strategy Conference.)
We also offer a variety of professionally facilitated workshops some of which are: Traditional & Contemporary Dance, Aboriginal Singing & Drumming, Public Speaking, and Improv.
Be creative at your next event and have Native Earth create, illuminate, and send the audience home with the message you want. Contact Artistic Director, Ryan. Phone 416.531.1402 email ryan[at]nativeearth.ca
For some examples of Made to Order plays, captured for your previewing pleasure, on video, visit www.turtlesback.ca.
You have the topic.
You have the audience.
Now all you need is us to put it all together. If you are interested in booking your own specifically tailored show for your community group, business or school, here is how you can get more information.
Phone: 416-531-1402, ask for Keith Barker, Artistic Director
E-mail: keith[at]nativeearth.ca
Fax: Download a copy of our Made To Order Package here, fill it out and fax it to:
416-531-6377
Mail: Download a copy of our Made To Order Package here, fill it out and send it to:
Native Earth Performing Arts
585 Dundas St. East, Suite 250
Toronto, ON M5A 2B7