Tracing experience through the Dance of Mugham
June 17-19, 2016
Friday & Saturday at 8pm
Sunday at 2pm
Sashar Zarif Dance Theatre proudly presents Moving Memories, an intimate dance experience exploring mystical Sufi and Shamanic traditions of Western and Central Asia through a contemporary lens.
Oyan!/Awakening – an international collaboration between Sashar Zarif and legendary composer Franghiz Alizadeh, performed by Zarif and guest musicians Elnur Mikhayilov and Mirelem Mirelemov.
Forgotten Tale Of Mugham – a solo exploring human experience, memory, body, sound, and rhythms, performed by Sashar Zarif.
Inner Exile – an experimental quartet for four male dancers based on Sufi and Shamanic rituals exploring the experience of rituals on stage.
Running time is approximately 90 minutes
including one 15 minute intermission.
TICKETS
Tickets $20-$25, available online here.
Purchases made online or by telephone are by credit card only.
At the door payments accepted by cash, debit, VISA and Mastercard.
For information on group rates, call the box office at 416-531-1402.
Box Office Telephone: 416-531-1402 Email: boxoffice[at]nativeearth.ca
More information on ticket pick-up here.
---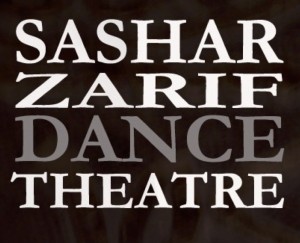 Sashar Zarif Dance Theatre is committed to the integrity of fine arts by bringing attention and awareness to life through research, education, and creative exploration. SZDT works in multi-dimensions of time and space through dance, and is committed to connecting the past to the future through a contemporary examination of the notion of place/home.  SZDT specializes in the investigation of identity (the way human relates to the environment around them) focusing on Central and Western Asian Cultures, performing arts of Sufi and/or Shamanic cultures, cross-cultural collaborations, and identity. Learn More