Presented by Toronto Laboratory Theatre
"Offensive but in a good way", "a triumph of experimental theatre" and "a compelling critique of Canadian inclusiveness" — find out why Toronto Fringe audiences and critics fell in love with In Sundry Languages.
This satirical extravaganza performed to live music weaves together a series of comical vignettes about immigration, language learning, accents, what you really mean when you ask "Where are you from?" The wildly diverse cast uses multiple languages to play with exclusion and inclusion throughout the show. The new version of the show performed in Ottawa and Toronto engages with Francophone, Arabic, Russian, Persian and Bengali speaking communities.
WARNING: Includes mature language and themes.
RUNNING TIME: Approx. 60 minutes.

---
SHOWTIMES
Thursday June 27 | 7:30 PM – PREVIEW
Friday June 28 | 7 PM
Saturday June 29 | 2 PM & 7 PM
---
TICKETS
PREVIEW
General | $15
Student | $5
General | $25
Student | $5
---
PLEASE NOTE: HST and ticket fees are included.
Purchases made online or by telephone are by credit card only.
At the door payments accepted by cash, debit, VISA and Mastercard.
Box Office Telephone: 416-531-1402
Email: boxoffice[at]nativeearth.ca
More information on ticket pick-up here.
---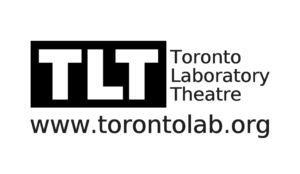 Toronto Laboratory Theatre (TLT) is an open multilingual and multicultural theatre collective comprised of many first generation immigrant artists from Costa Rica, China, Russia, Armenia, Iraq, Poland, Portugal, France, Bangladesh, Mexico, the Comorion Islands, and many other countries. TLT creates an imaginative space where culturally and linguistically diverse artists can come together to experiment with various modes of theatrical expression; daring to venture into the unknown to create something truly unique. Learn more here.