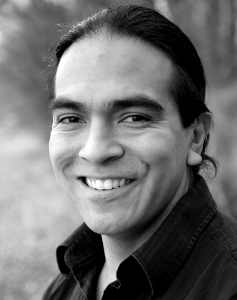 Sid is an award-winning performing artist from Salish territory in British Columbia. Combining his cultural knowledge, experience as an arts organization leader, arts educator and theatre artist, Sid has been committed to helping bring Indigenous stories and culture to the forefront. He firmly believes that this necessary endeavor will strengthen our Indigenous communities and help create a healthier relationship with our Canadian neighbours.
He is a graduate of the University of Toronto's Sociology and Drama programs, attended the Second City school of training, the Banff Centre's Aboriginal Dance Project and Native Theatre School (Centre for Indigenous Theatre). He is also trained in traditional performance, including storytelling, song and dance.
He has been a professional actor since 1993. Sid has performed nationally and internationally. For 3 seasons, he was co-host of the
internationally broadcast, Canadian Geographic Kids and spent 9 seasons as host for Kid's CBC's nationally broadcast Kid's Canada where he received a Gemini award in 2009. Sid has developed curricula for numerous programs and has been an acting instructor and teacher for over a decade. Sid has been a guest lecturer, workshop facilitator and arts educator in various post-secondary and community environments and is in his 13th year as an instructor at the Centre for Indigenous Theatre.
For the past twelve years, as a co-founding member and current Co-Artistic Director of Aanmitaagzi, he has been engaging the
community within the arts and assisting in carrying forward the culture, stories and imaginings of Nipissing. Aanmitaagzi produces dance theatre productions, large-scale installations, community-engaged arts projects, training programs and festivals. Sid has assisted in building Aanmitaagzi into a vibrant arts organization which balances a strong regional focus with a national and international reach.
---
2019/20 Season: CAMINOS 2019— Mura Buai