CAMINOS 2015
Re-imagining Las Americas
Re-Imaginando las Américas
November 3-8, 2015


Evening Tickets $15-$20
Festival Pass $50
Aki Studio &
Ada Slaight Hall
Aluna Theatre is thrilled to present a new multi-arts initiative, CAMINOS, a week of performance experiments, in partnership with Native Earth Performing Arts. Fresh ideas come together from some of the most exciting local voices representing the Americas.
This week of performances also features: cabaret evenings; conversations on translation and cultural interpretation with artists, social innovators, and academics; and presentations of approaches to translation by Aluna's bilingual ensemble.
For all the details, including festival line-up,
visit the CAMINOS website.
3 a 8 de noviembre, 2015


Entrada $15-$20/noche o
compre un pasaporte para
la semana entera por sólo $50
Aki Studio &
Ada Slaight Hall

Aluna Theatre se complace en presentar CAMINOS, una semana de exploraciones de nuevas ideas en teatro, danza, música, monólogos de comedia, y spoken word por artistas de nuestras comunidades.
Presentado en colaboración con Native Earth Performing Arts, CAMINOS incluye performances, cabarés, conversatorios sobre traducción e interpretación cultural con artistas, innovadoras e innovadores sociales, e intelectuales, y presentaciones especiales sobre abordajes a la traducción por el equipo bilingüe de Aluna.
CAMINOS le ofrece la oportunidad de presenciar y participar en la creación de nuevas performances locales en etapa de maduración.
---
TICKETS
Tickets $15-$20 available online.
Festival Passes are $50 and can be purchased by telephone.
Tuesday-Friday at 7pm; Saturday at 1pm.
Sunday Showcase is Pay-What-You-Can.
Purchases made online or by telephone are by credit card only.
At the door payments accepted by cash, debit, VISA and Mastercard.
Box Office Telephone: 416-531-1402 Email: boxoffice[at]nativeearth.ca
More information on ticket pick-up here.
---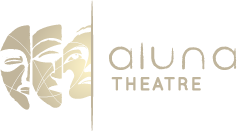 Founded in 2001 as a response to the misrepresentation and under-representation of cultural diversity on our stages, Aluna Theatre aimed to form a new and distinct language of theatrical presentation. For over a decade, Aluna Theatre has been attempting to shift the scales of imbalance by bringing social justice, equality and human rights to the forefront of all productions.
Aluna Theatre fue fundada en el 2001 con el objetivo de desarrollar un lenguaje teatral original y como respuesta a la poca y mala representación de artistas de diversas culturas en la escena canadiense, especialmente artistas inmigrantes de América Latina. Por más de una década, Aluna Theatre ha intentado cambiar las pesas de la balanza abordando los temas de justicia social, igualdad y derechos humanos en todas sus producciones.