Helping to bring to light work in Weesageechak Begins to Dance 27  are a great number of extraordinary dramaturg/directors. One of these is Brian Quirt, who will be directing an excerpt of Uprooted, by Animikiig Training Program playwright Cheyenne Scott.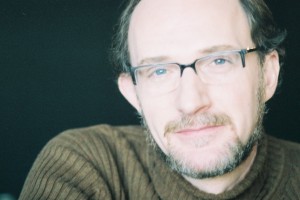 Brian Quirt is the Artistic Director of Nightswimming and Director of the Banff Centre Playwrights Colony. Two-time recipient of the LMDA's Elliott Hayes Award for Dramaturgy, and two-time Dora Mavor Award nominee for direction, Quirt is excited to be working as dramaturg/director with an emerging playwright in the Weesageechak Begins to Dance festival.
"I've always loved this festival for its tremendous creative energy, the quality of the work and the chance to meet artists from across the country," says Quirt. "It generates some of the most intriguing and exciting work in Canada!"
"It generates some of the most intriguing and exciting work in Canada!"
Quirt has been Dramaturg at Factory Theatre and The Theatre Centre, and Dramaturgical Associate at the Canadian Stage Company, and he has created seven of his own plays, most recently Why We Are Here! (with Martin Julien).
This season he will be directing Carmen Aguirre's Blue Box at Vancouver's Arts Club Theatre and the premiere of Anita Majumdar's Fish Eyes Trilogy at GCTC, PuSh Festival, Belfry Theatre and the Banff Centre.
---
Some bits and bobs about Brian Quirt
What is your profession's greatest challenge today?
Commanding relevance on our own terms.
Who are some of your favorite playwrights?
Suzan-Lori Parks. Caryl Churchill. Anosh Irani. Don Druick.
What's your favorite line from a  play?
From Don Druick's Through the Eyes: "The disappointment of expectations makes us foreign to our own universe."
Where is your favorite place to be?
By a lake.
Thanks Brian!

---
Catch Cheyenne Scott's Uprooted on Wednesday, November 19th @ 7:30pm, a part of the Animikiig Emerging Artists' Evening with a Weesageechak Begins to Dance 27 Festival Pass. More About Tickets