WHITE MANS INDIAN
by Darla Contois
The life of a young woman in high school is always a struggle, especially for Eva who has just moved into the city for the first time off of the reserve and she's struggling to fit in. Through her own mishaps and desperation to make the right friends she finds herself always in a tough situation where she questions her identity, her sexuality, her teachers, her dad and everything in between. With never just one worry in the world follow Eva and her journey to graduate high school one of the popular kids.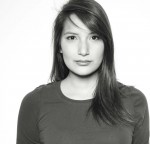 DARLA CONTOIS
Darla Contois is Cree/Salteaux from Misapawistik Cree Nation in Manitoba. She graduated from the Centre for Indigenous Theatre's three-year professional training program May 2014. A passionate performer since 15, Darla started her career in Columpa Bobb's Aboriginal Arts program at the Manitoba Theatre for Young People.3
---
ALUASA'SIT
by Cathy Elliott
The Chenoo of Mi'qmak tradition is a monster of inconceivable proportions, consuming whole communities. This story is interwoven with a contemporary tale to ask: did Anna Mae Pictou Aquash fall to a similar beast?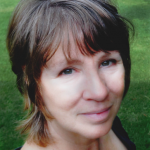 CATHY ELLIOTT
Cathy is delighted to be "graduating" from the Animikiig program, presenting this play about her relation, Annie Mae Pictou Aquash. Selected plays: Sisters of the Sourdough, Fireweeds and her one-woman musical Moving Day has played to audiences in Toronto, Orillia and Halifax. Recently, she collaborated (co-book) with Leslie Arden on Moll which was presented in last year's Canadian Musical Theatre Project.
Tuesday November 17 @ 7:30 PM | Aki Studio | Tickets $15